CA Responsible Beverage Service Training
$11.95
How To Get Your
CA RBS Certification Online
Register in the RBS Portal to get a Server ID
Complete an approved online course
Pass the ABC Alcohol Server Certification Exam
Instantly Print Your Certificate
About the Online Training
100% online self-paced course
Approved by the California ABC and valid Statewide
Training duration is 2 hours
Videos and interactive learning activities
Available in English only
Once training completion is confirmed, you will have 30 days to take the exam
CA RBS Certification is valid for 3 years
Responsible Beverage Service Training is mandatory for all on-premises alcoholic beverage servers in California. Servers must complete a course from an approved RBS training provider within 60 days of hire, pay a $3.00 fee, and pass the CA ABC Alcohol Server Certification Exam
The certification process consists of two steps:

Step 1 - Complete our online course.
Step 2 - Access the RBS portal, pay the $3.00 fee, take the exam, and download your certificate. For a complete step-by-step guide, click here.
Please Note: The $3.00 fee is not included in the purchase of this online course. It is payable directly to the CA Department of Alcoholic Beverage Control (ABC) at the time you create your RBS Server Account.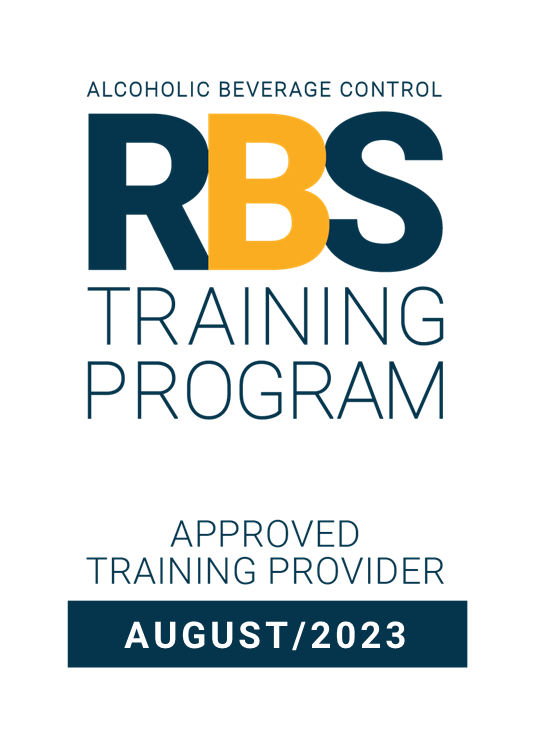 Approved RBS Training Provider
Money Back Guarantee
Lowest Price Guarantee